Dining at Grand Villa of Altamonte Springs
At Grand Villa, a premier assisted senior living community in the beautiful Orlando suburb of Altamonte Springs, we take pride in serving three delicious daily meals for our residents. Our chef and dining staff are dedicated to creating a dining experience that is fun, varied and nutritious. Our assisted living, respite care and memory care dining programs feature a wide variety of menu choices, available special diets, and a selection of tasty snacks available throughout the day.
We strive to capture the family spirit of a shared meal each time our residents gather around the table. Our restaurant-style dining room makes it easy to converse with friends and neighbors while enjoying fine food. That's why dining here is an enjoyable social event that you won't want to miss.
Perhaps one of the best things about dining at Grand Villa is our chef's interest in our Tasty Traditions program. It's as easy as giving the chef your family recipe, which our staff will then prepare for everyone. It's all part of our family tradition.
Experience Passport Dining
At Grand Villa, we travel to countries far away to enjoy gourmet cuisines together from around the globe! And we never have to pack a bag! Once a month, the residents at Grand Villa "travel the world" by enjoying a Passport Dining meal together. We visit many countries, learn about what makes them special and then share a meal celebrating their unique cuisine. Each resident has a Dining Passport with stamps from the different countries, where we enter the date of our visit. The Dining Passport is a memento of our travels! Bon Voyage, friends!
We encourage you to come and experience a meal for yourself. Please contact us to set up a time to visit. There's always room at our table.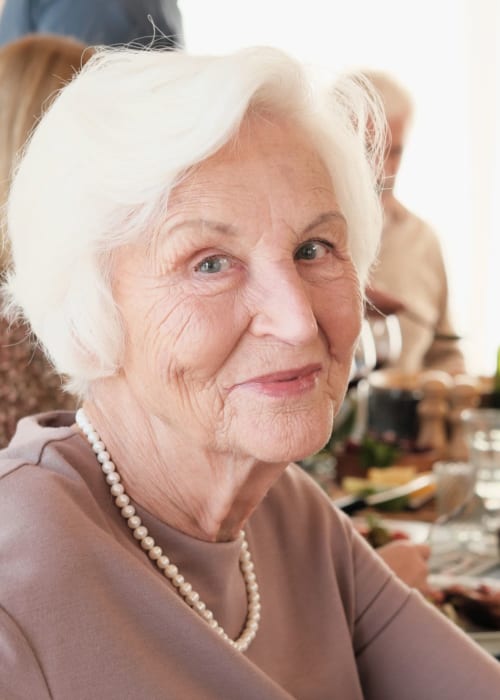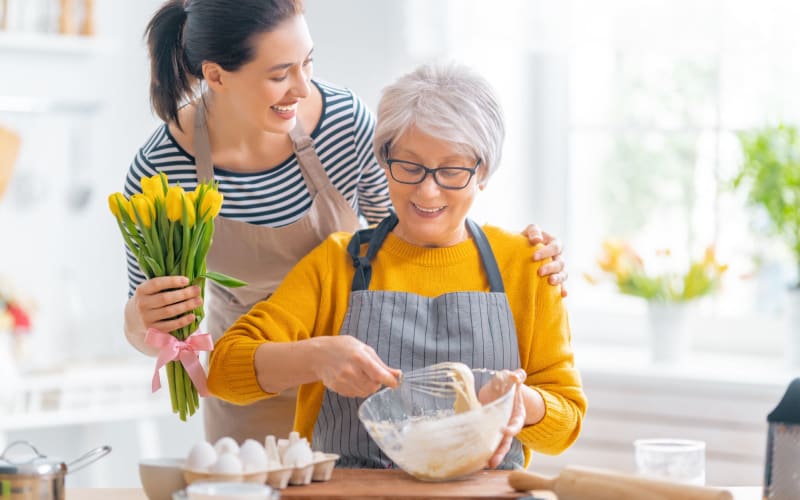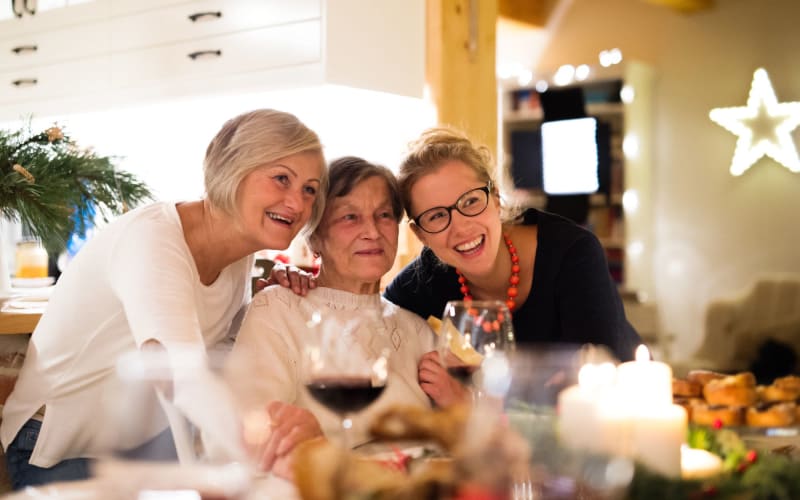 Tasty traditions
Our Tasty Traditions program recognizes there are a lot of good cooks among our residents! We encourage our residents to share their favorite family recipes with the entire community. Submit your family recipe, and we'll prepare it for everyone at a special meal! It's all part of our family tradition.
<
Theme Meals
Our residents love Theme Meals. Each month we feature a different Theme Meal with entertainment and dishes to celebrate a holiday or special event.